Sofa Leg Alteration
We had a call from a client who had bought a bespoke made sofa but was unhappy with the way the sofa tipped you back when you sat in it (because the back legs were too low) and the style of the back legs which did not match the ornate front legs.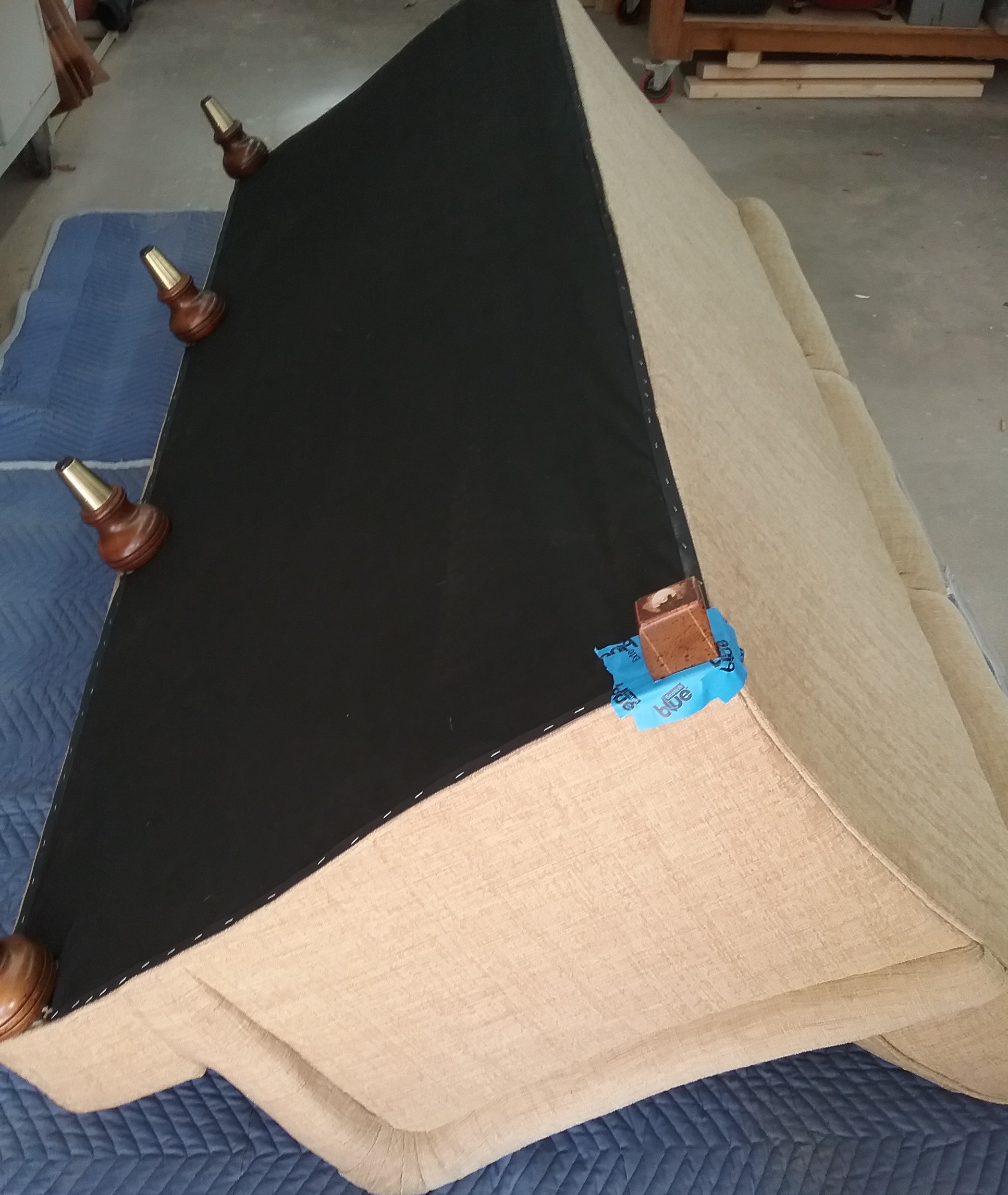 New legs were supplied from the original manufacturer and we, as a local furniture repair shop, was asked to fit the legs. Not as easy as it sounds since we did not want to disturb the upholstery and the front legs had originally been attached before the sofa had been upholstered.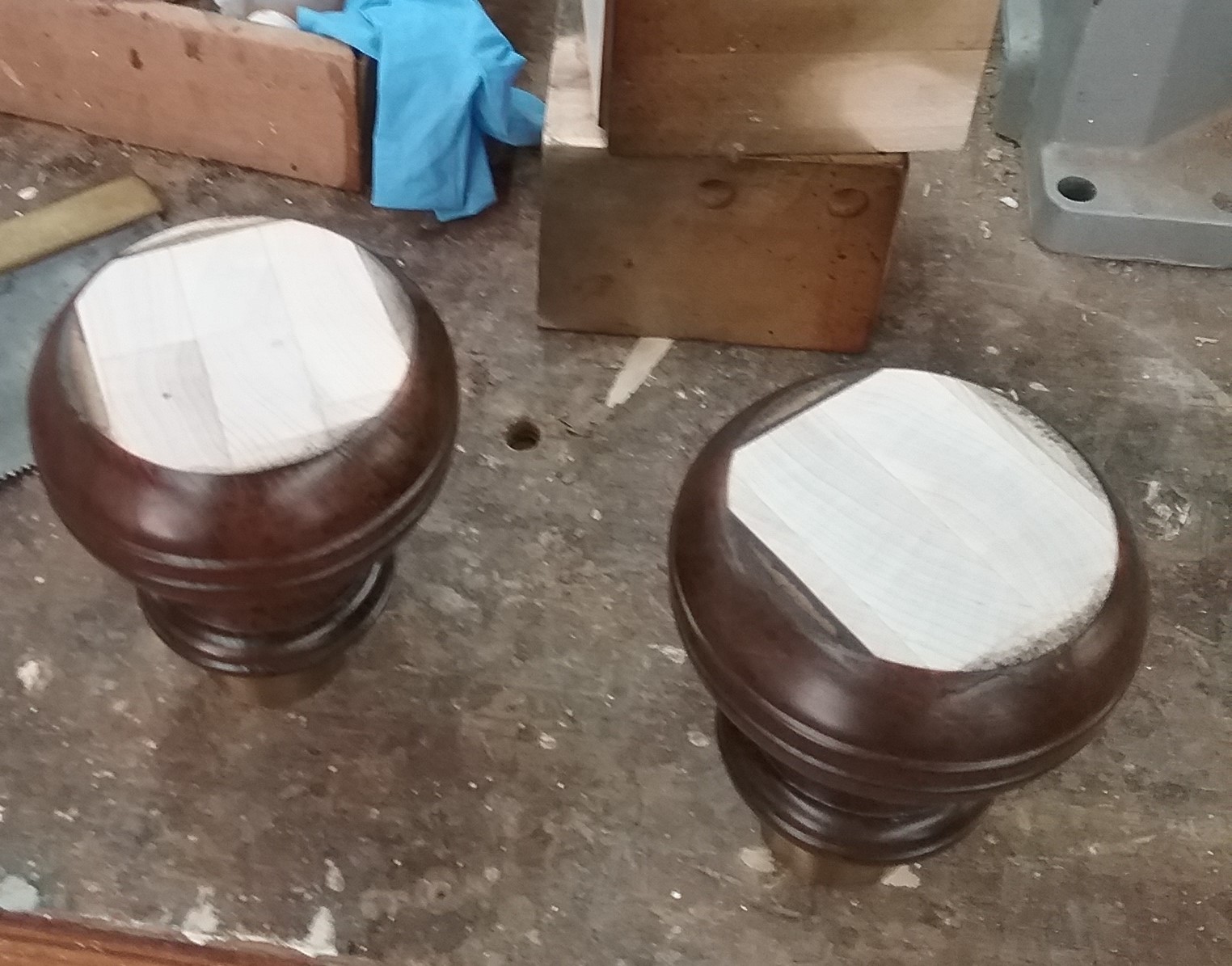 We scratched our heads and decided to fit the legs using mortise and tenon joints. We had no way of screwing the legs on and we also wanted to make sure the legs could not move in any way. A further complication was that we wanted the legs to align with the front legs and so needed to have the joint offset. Over to Dewey for a some delicate wood work.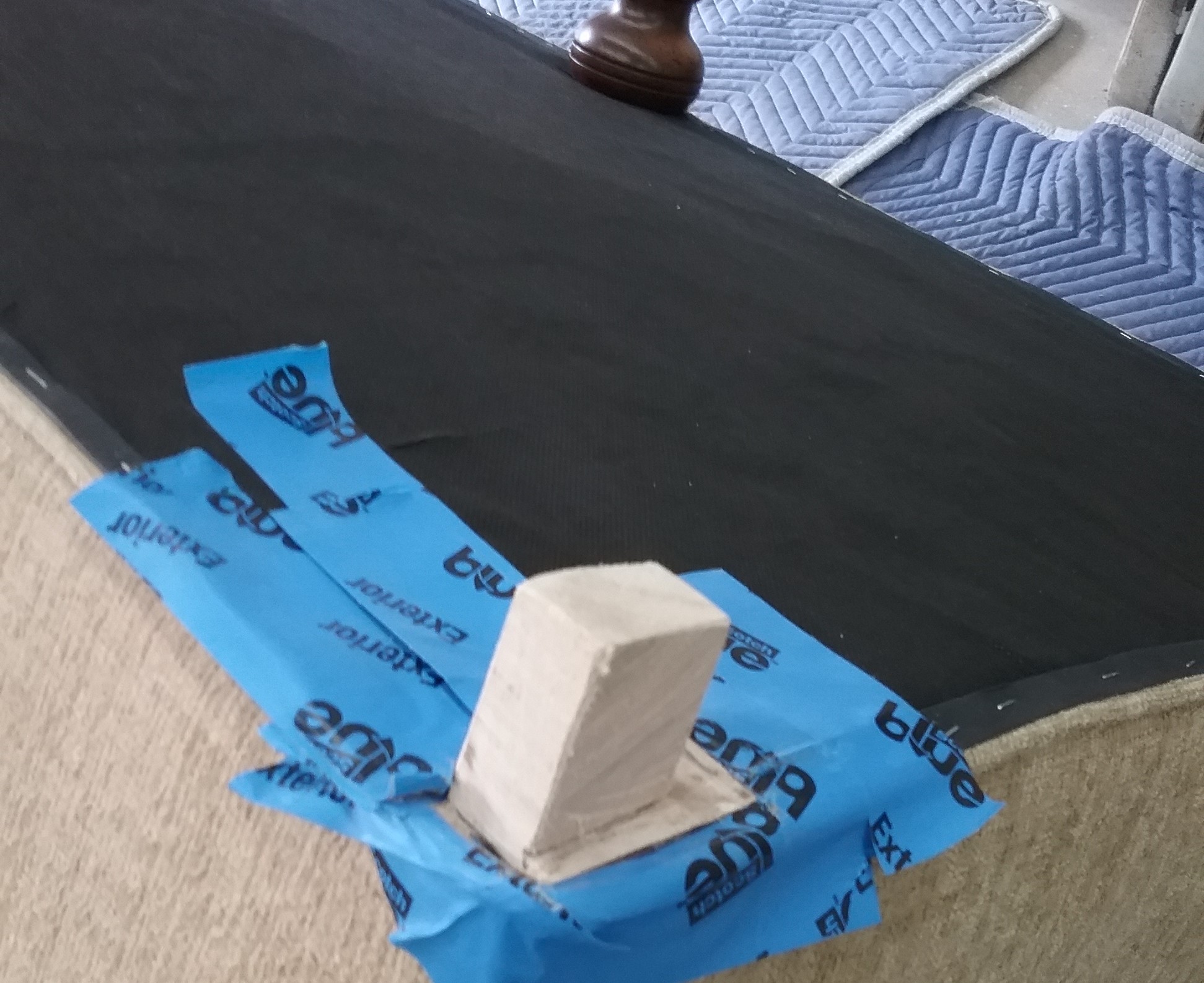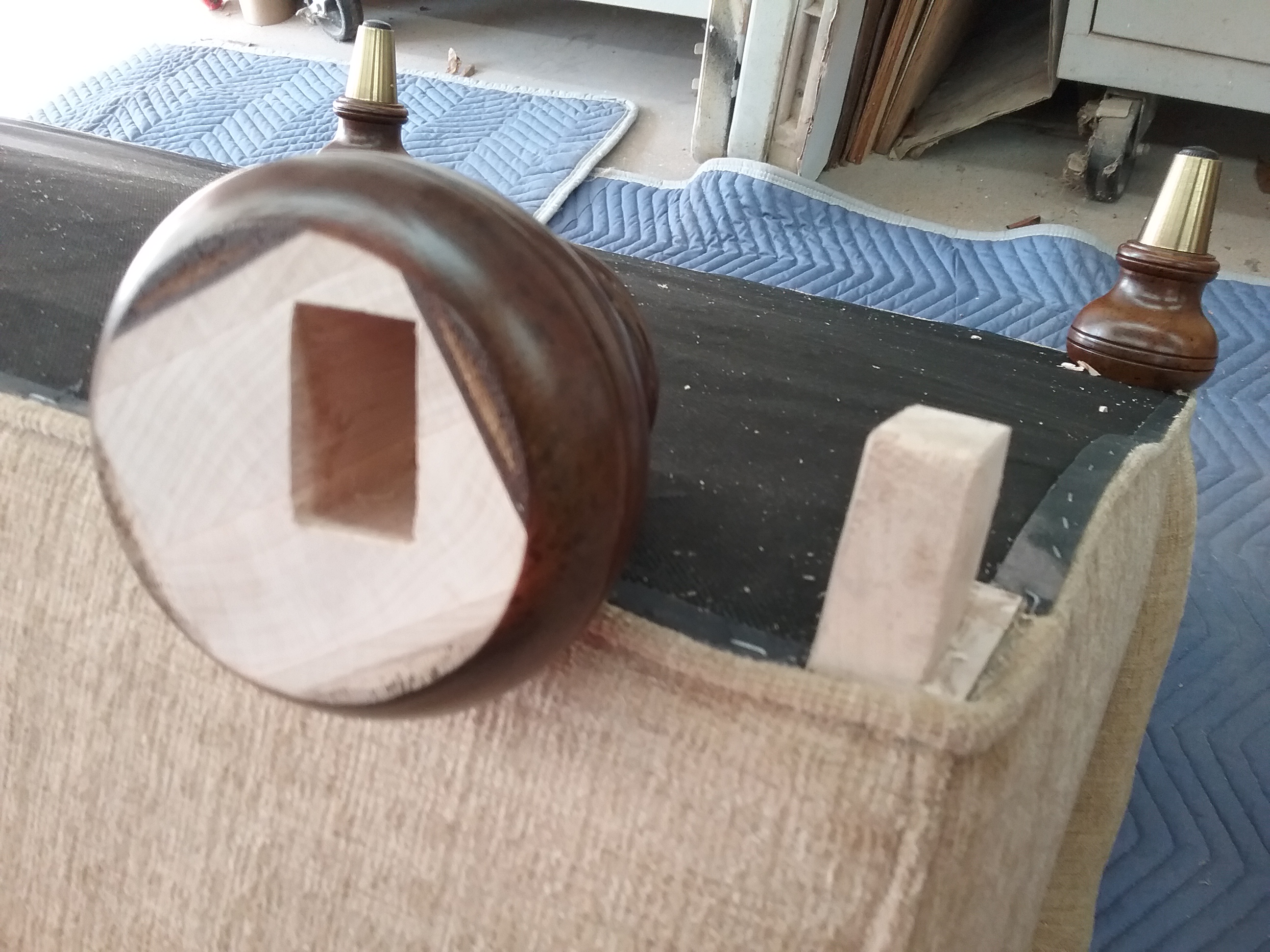 It was a nerve-wrecking repair to make, considering the cost of the sofa and wanting to get it right without damaging the upholstry and ensuring the legs were securely fixed to the sofa for many years of use...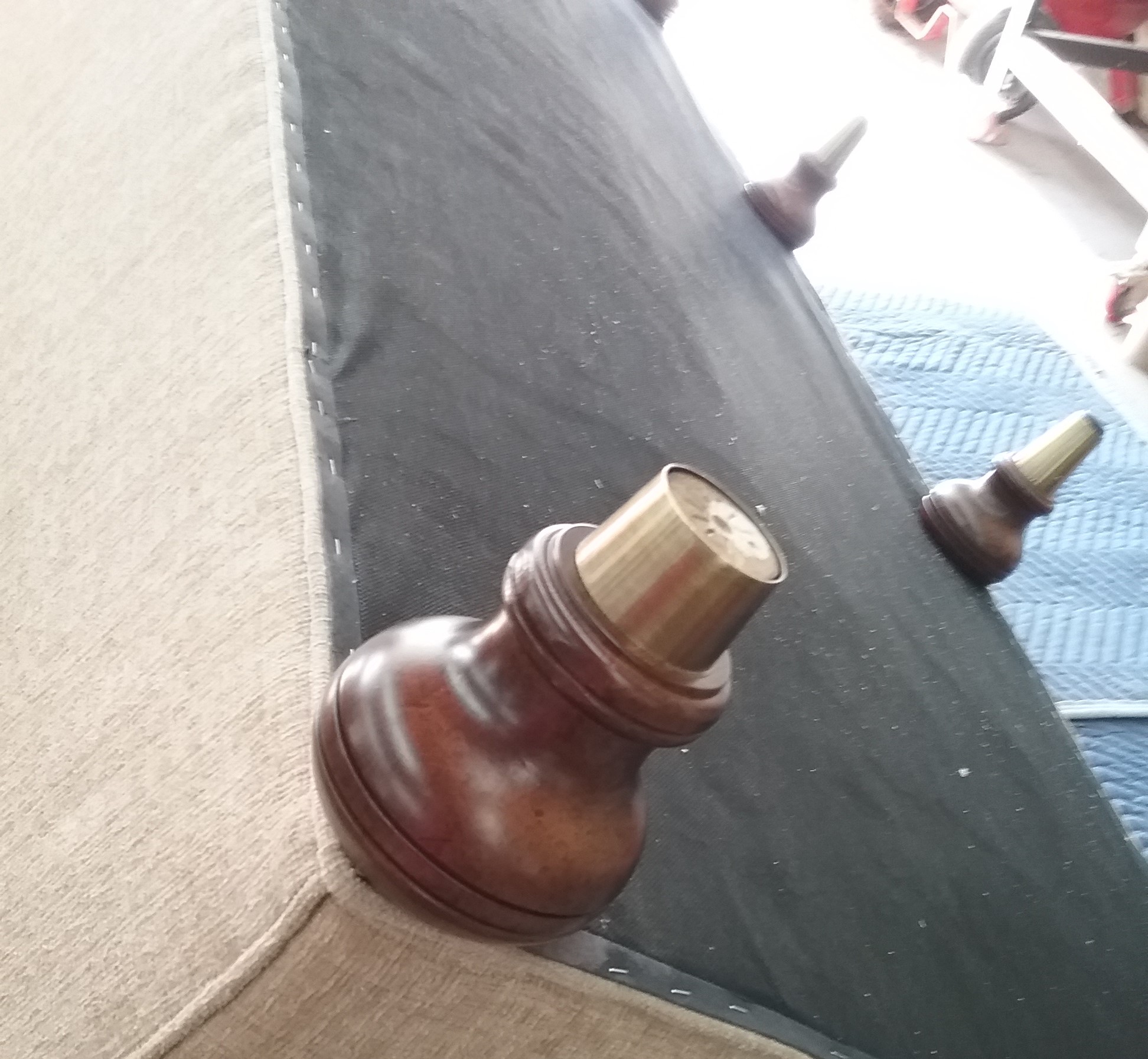 But we did it and looked great! The client was very happy with the repair and we were very happy to see it leave our shop!
POSTED BY JOANNE November 2016