Wood Finial Repair
This finial belongs to a hutch from a house in New Orleans which had suffered water damage: probably during Hurricane Katrina. The house had been left empty until recently when it was sold and found itself with new owners keen to remodel and bring the house and its furniture back to life. The body of the hutch itself was in reasonably good condition and came to us just needing cleaning and a little bit of restoration, in the shape of re-gluing some of the veneer and applying a coat of stain/finish to bring it back. The legs, however, were a different story...
The worse damage was to the wooden finial at the base of the hutch. This had literally come apart and was in about a dozen pieces. I carefully rummaged around on the dusty garage floor where it had been stored (yuk, yuk, yuk) to make sure I had all the pieces.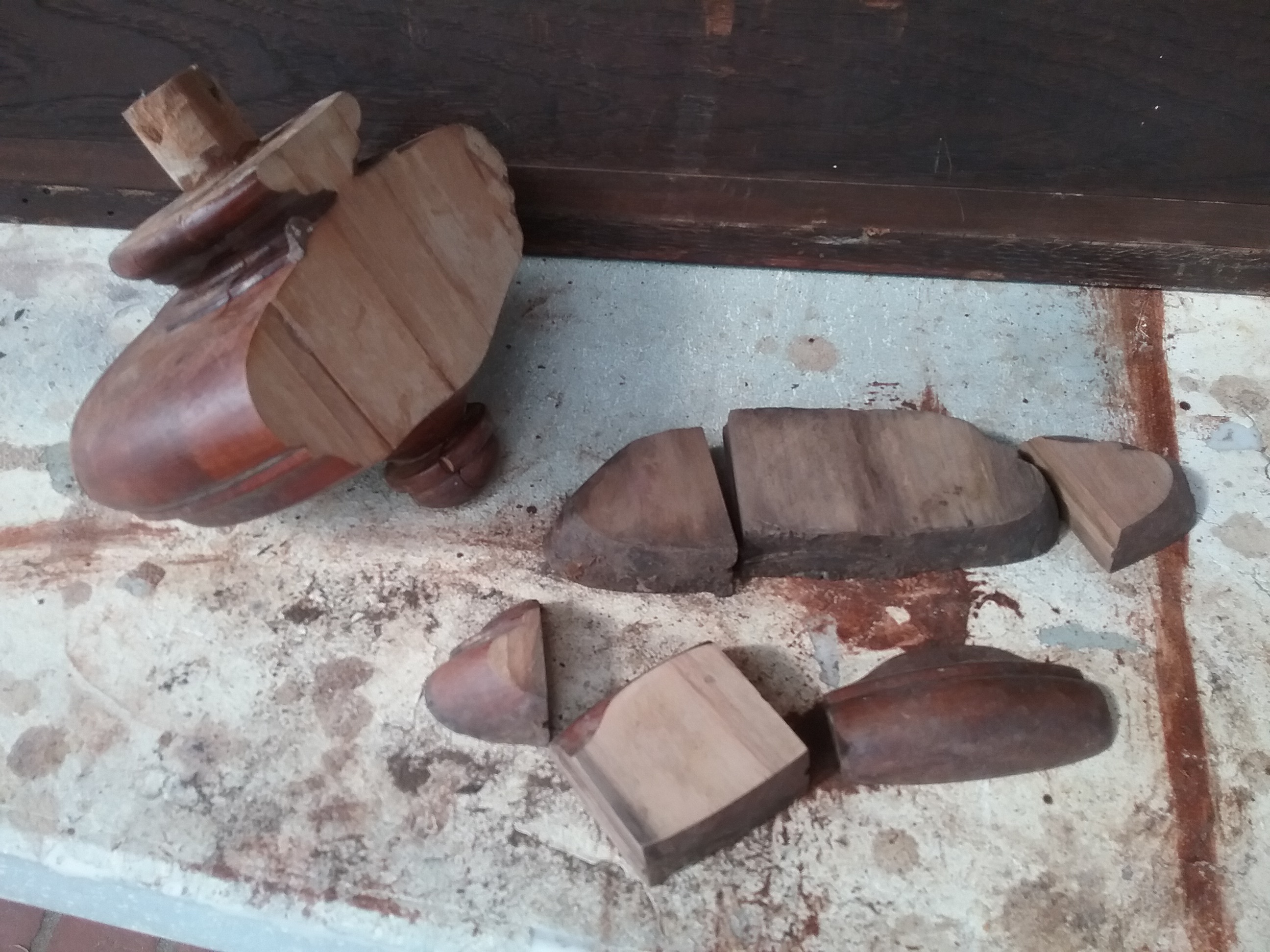 Once back to the workshop, after making sure all the pieces were dry, we set about solving the 3D puzzle of reconstructing the finial, using green label Titebond wood glue and re-assembling the finial in stages.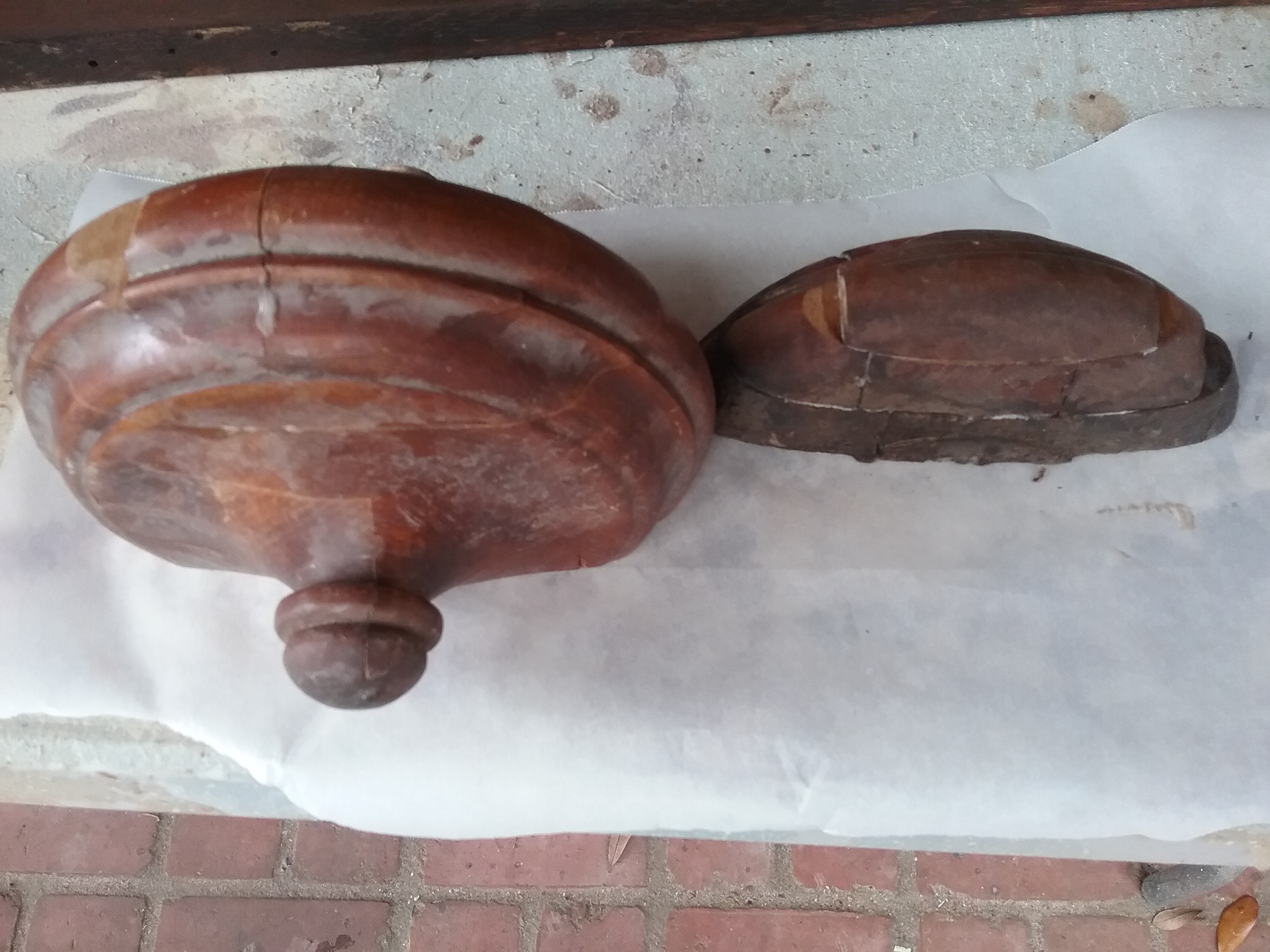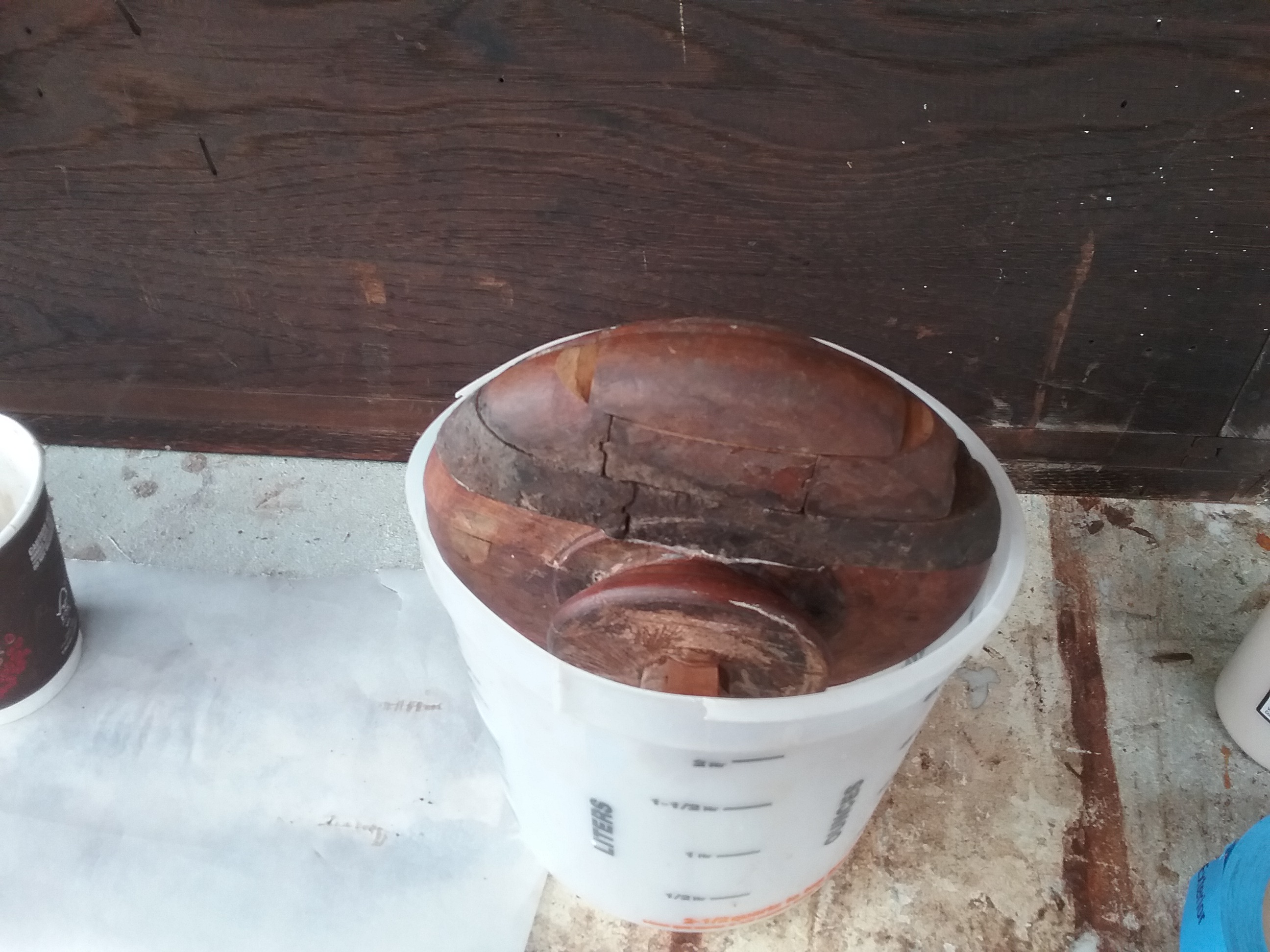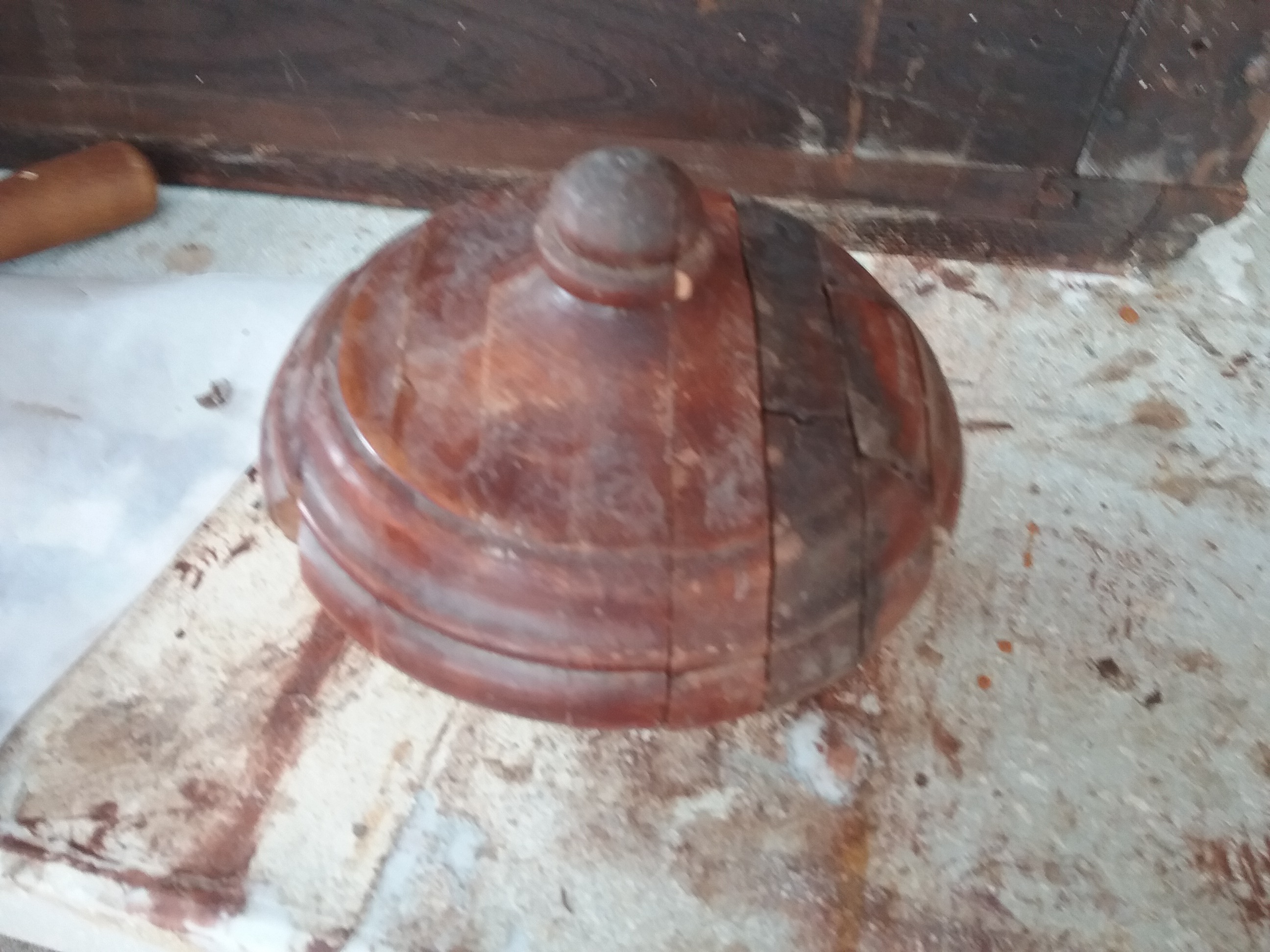 Once the finial was intact (we used a mixing pot to stand the finial in to let it dry) we filled the missing holes and gaps with wood filler and left this to dry before carefully hand sanding.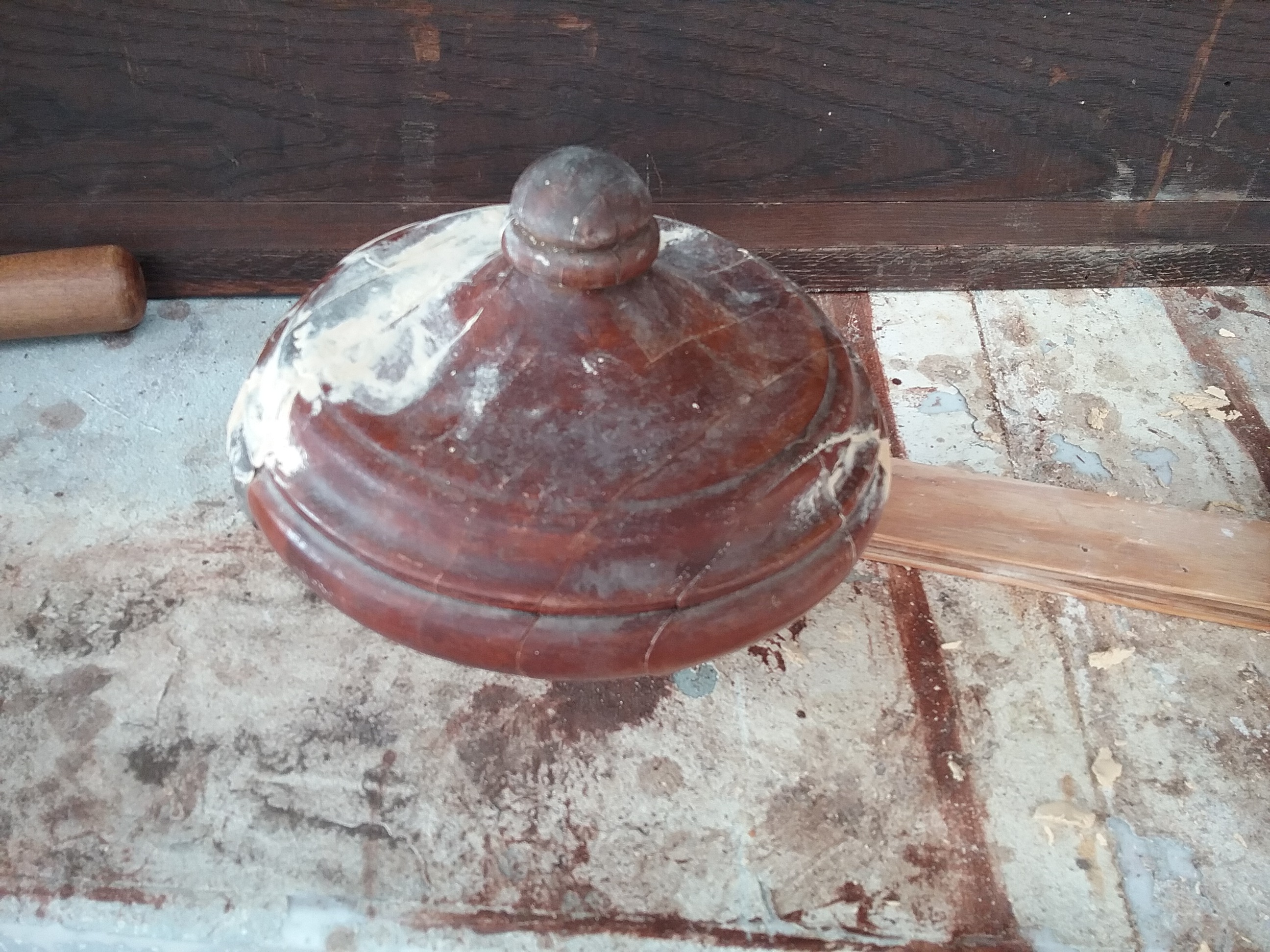 The other legs were structurally sound but also had bits coming off and needing to be put back together; using more glue, lots of clamps, and bucket loads of patience!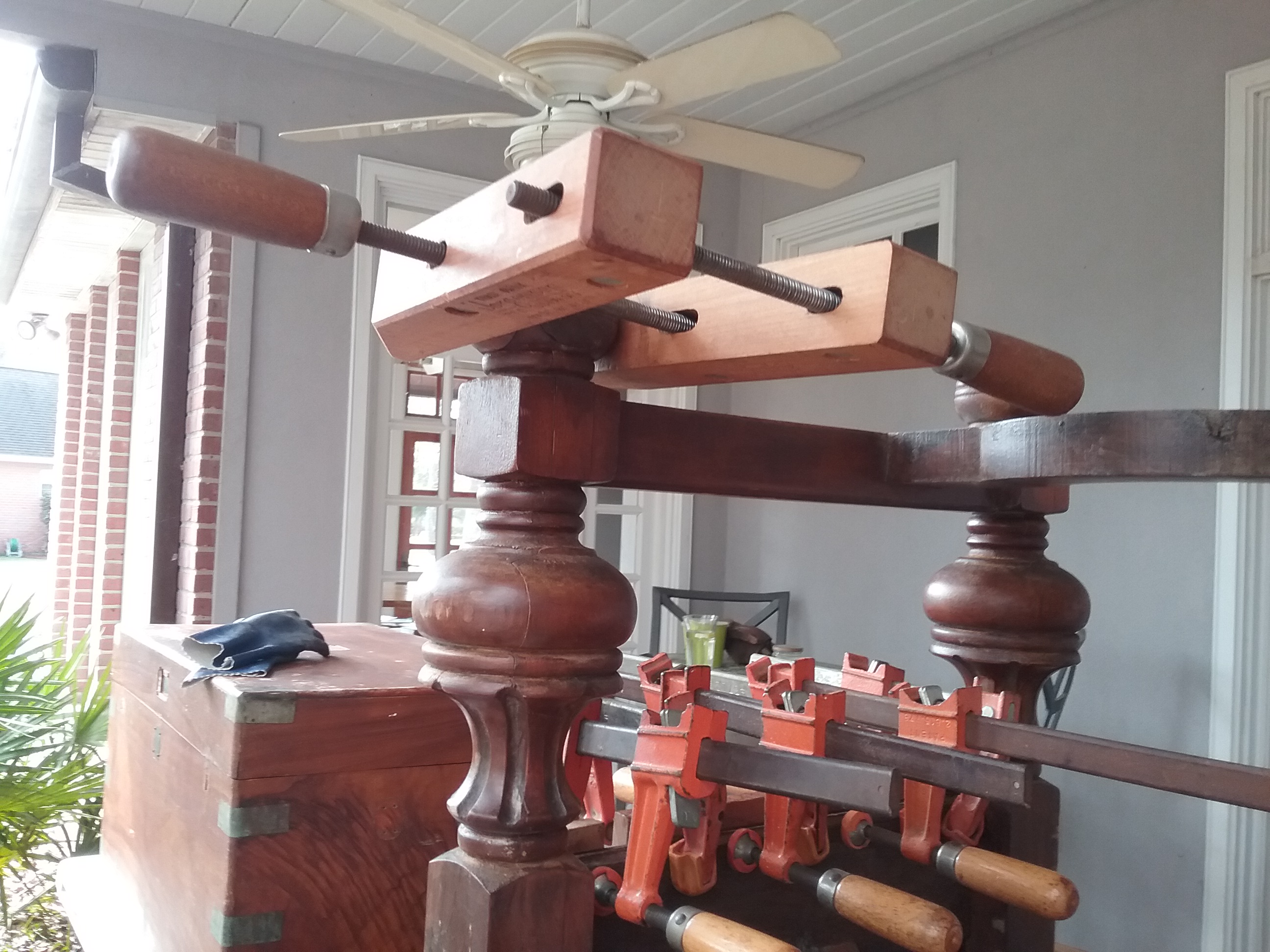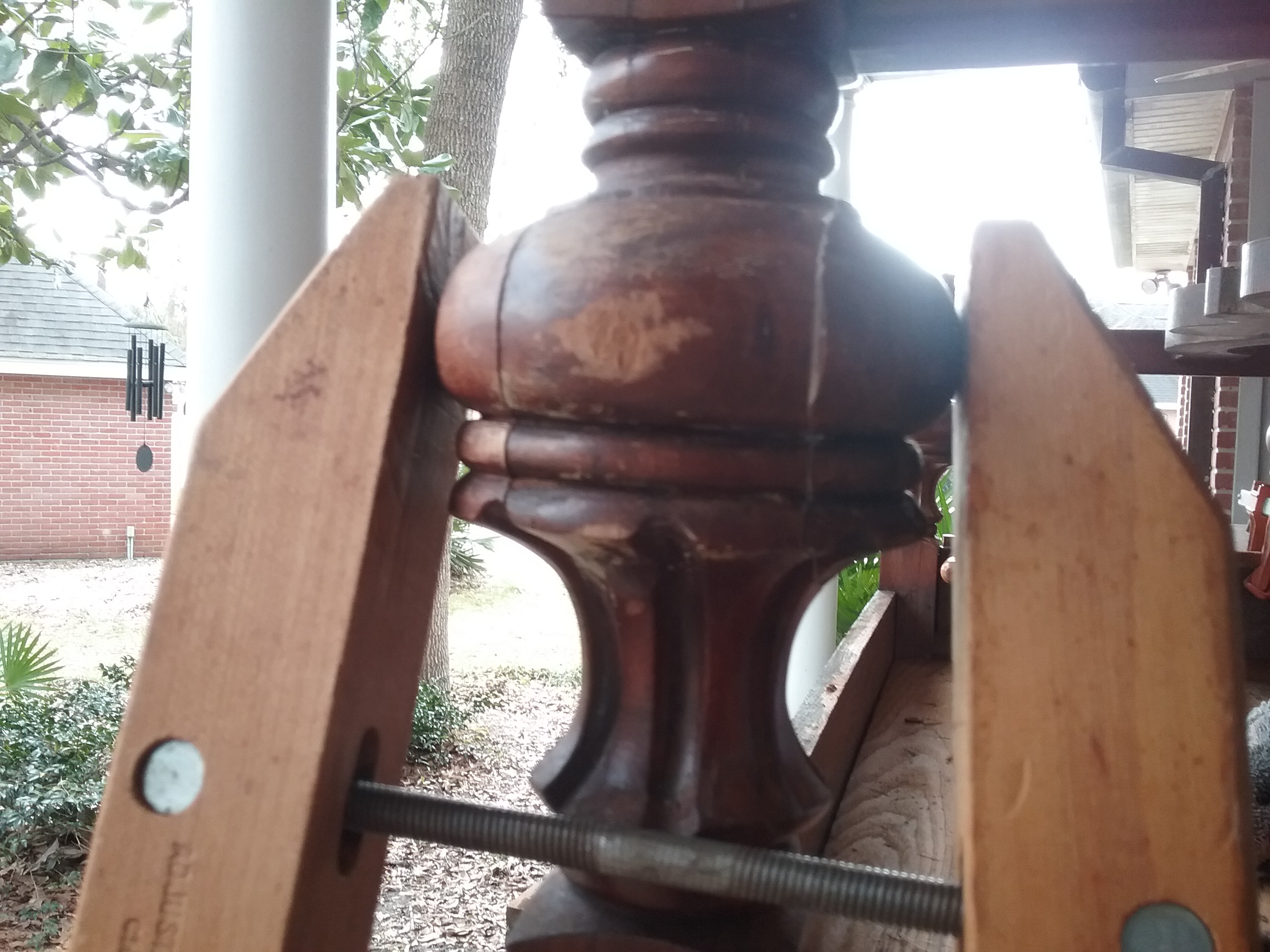 Finally we finished the hutch, the legs, and the finial in Early American Zar oil-base wood stain/finish, which really brought the piece back to life. The finial in particular looked amazing! Hard to imagine it had come to us in parts a few weeks before.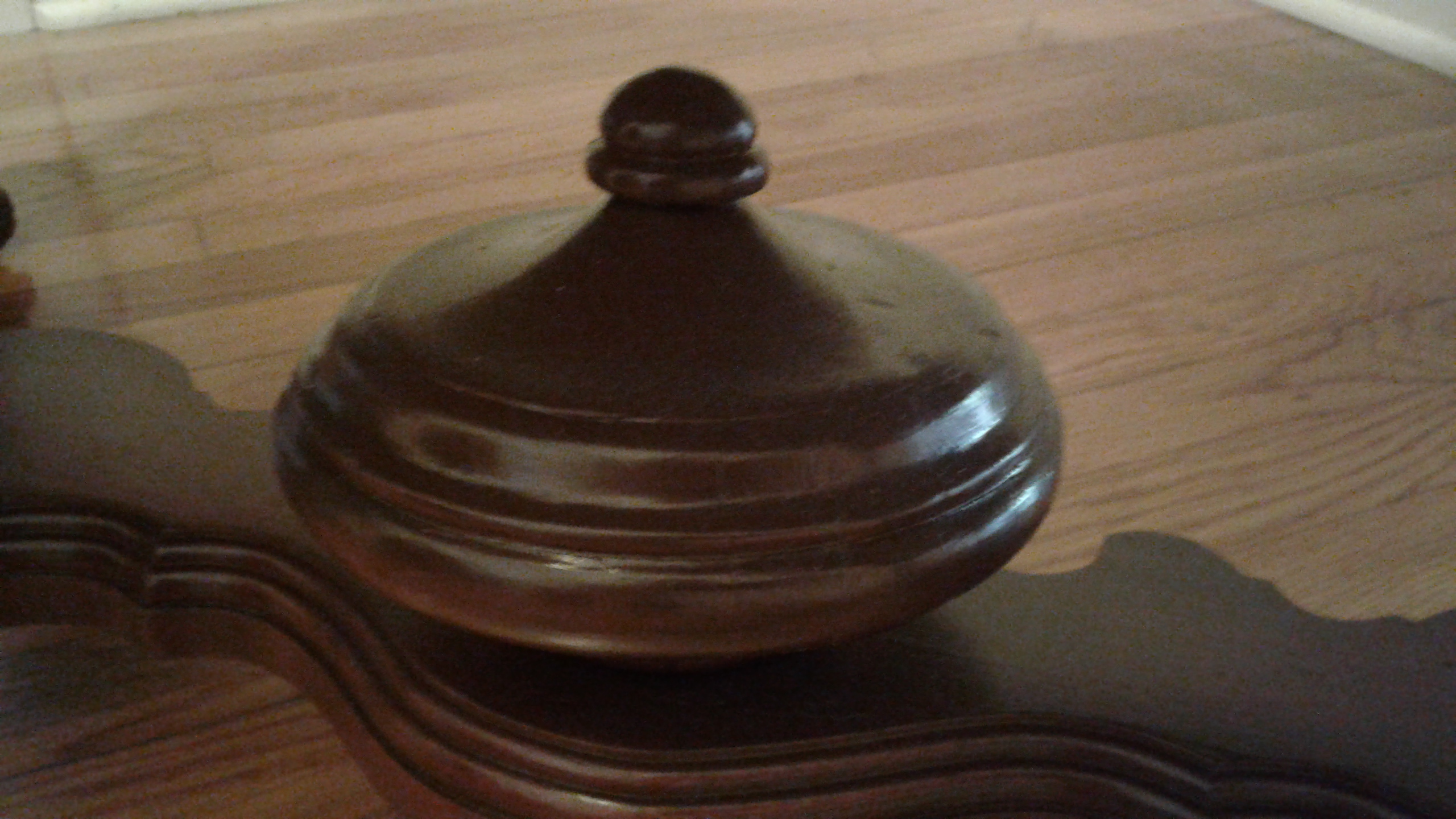 POSTED BY JOANNE April 2017